Nashville Catholic Radio is unveiling two new locally produced programs.
"Around the Diocese" began airing on Monday, June 21, and "Faith in Business" launched on Wednesday, June 23.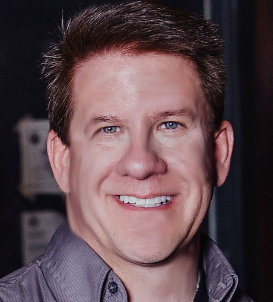 "What is coming down the pike is due to Ron Fleitz, a retiree last year from the pharmaceutical business who very much wanted to be a part of Catholic radio," said Jim Crowe, director of programming for Nashville Catholic Radio. "Ron has shepherded (the two new shows) from their first inception last August."
"In between firming up the two programs' separate launch dates … Ron also sought out guests for both shows, and did their premiere tapings concurrently," said Crowe.
"Around The Diocese" will air regularly at 11 a.m. Mondays, with repeat airings at 8 a.m. Saturdays and 2 p.m. Sundays. In addition, a video of each program will be available for viewing on the diocesan You Tube page one week after that program's original airing.
The first show featured Father John Hammond, Vicar General and Judicial Vicar of the Diocese on Nashville and pastor of St. Patrick Church in Nashville.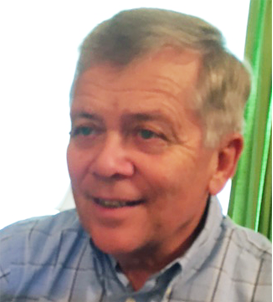 "I was invited to come and tell our new listeners what a diocese is, how old the concept is, and talk about the 38 counties that make up Middle Tennessee," said Father Hammond. "I think that 'Around The Diocese' is a very exciting program, because even lifelong Catholics don't always know how a diocese runs, and I enjoyed talking about it in defining terms."
On June 28, Deacon Marty Deschenes of St. Henry Church in Nashville joined the show to discuss "the Cursillo retreat, what the ministry does in general, and its history," said Crowe.
The following Monday, July 5, Kevin Hennessey from St. Stephen Catholic Community in Old Hickory talked about the parish's Kids Day program, "a great way to keep its young people glued to their parish," said Crowe.
The "Faith in Business" program will air at 11:30 a.m. Wednesdays. The first show featured Nashville attorney Margaret Smith who serves as president of the Catholic Business League.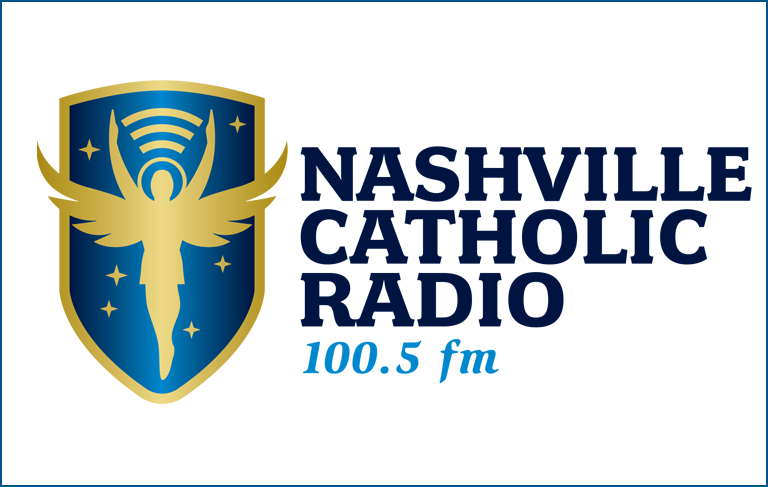 Other topics and their firm air dates include: Lynne Warne on July 7, talking about the National Catholic Business Women's League; Steve Hayes on July 14 discussing Faith at Work; and James Gurman Wednesday July 21, talking about Catholic Business League Power Networking.
The June 30 Faith in Business show was especially important, said Fleitz, "because it features Daniel Schachle, talking about his son Mikey."
Schachle's son was diagnosed with an incurable condition while still in the womb. Schachle, the general insurance agent for the Knights of Columbus in Tennessee, Kentucky and the eastern half of Arkansas, and his wife Michelle urged their friends and others to pray for the intercession of Father Michael McGivney, the founder of the Knights, that their son would be cured.
Mikey was later found to be clear of the fatal condition discovered earlier. His cure was proclaimed by Pope Francis to be a miracle attributed to the intercession of Father McGivney, which led to his beatification last fall and moving him one step closer to sainthood.
Fleitz is both the host and creator of "Around the Diocese" and "Faith in Business." Together, the two broadcasts reflect a longtime desire of Fleitz to get involved with Catholic radio.
"I had told Jim a long time ago about what I wanted to do after retiring, but my goal also comes from the fact that I am a convert to Catholicism, and that Catholic radio allows one to dig into things – like 'what is a parochial vicar' – instead of just reading about them," said Fleitz.
Potential topics for future shows are presenting themselves, Fleitz said. "Even before we finish taping a single one of these programs, our guests are already suggesting other people for future shows and topics, and the reception line just keeps growing," said Fleitz.
The stressful nature of today's business world prompted the idea for the "Faith in Business" program, Fleitz said.
"Right now, with the business world being so 'testy' – I believe that people need to be able to share their faith without feeling that they are preaching," said Fleitz.
"FIB aims to communicate with people a different way – rather than just asking them a basic question – and I am seeing in our tapings how just a five-minute introduction easily turns into a full-blown program," said Fleitz.
Nashville Catholic Radio is a growing entity of Catholic Media Productions.
Radio listeners who are anywhere from Bellevue to Donelson can pick up these new shows on 100.5 FM WBOU, a low-power FM radio station. You can also hear the shows live online during their air times at NashvilleCR.com, WBOU.org, or by telling your smart device to play Nashville Catholic Radio.