A local Catholic parishioner and medical professor at Vanderbilt University Medical Center is one of the founding members of a new organization that is seeking to advocate for improvements in patient care for people in custody.
Dr. E. Wesley Ely, MD, a parishioner of the Cathedral of the Incarnation, is a pulmonologist and critical care specialist, and president of the local Catholic Medical Association (CMA) chapter. He is also a founding member of Scopes and Shields—a new group that is seeking to raise awareness for healthcare worker and patient rights in law enforcement situations.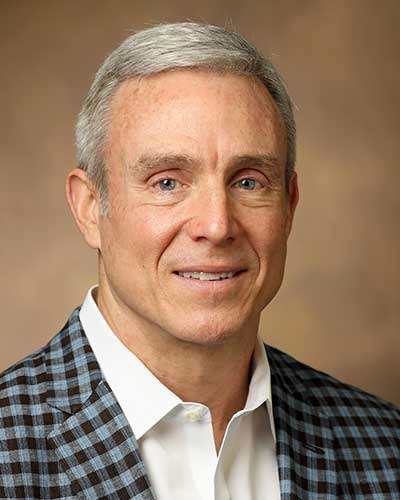 The mission of Scopes and Shields is "to advocate for medical practices and policies that prioritize the dignity of incarcerated persons or those otherwise involved with the justice system as they receive health care" and to do so by providing greater decision making tools for healthcare workers, according to the website.
"Doctors from Vanderbilt, Yale, Mayo Clinic, and the University of Colorado worked together to develop Scopes and Shields as a way to answer questions and provide an educational source for doctors about providing more dignified care to those in the carceral system," Dr. Ely explained. "Our goal is not to upend the legal system. Instead, we want to work together to do the best we can for people – for patients, families, and medical teams."
Alongside Dr. Ely, Scopes and Shields was founded by six other medical professionals and legal experts, including Dr. Amen Sergew, ICU physician and diversity, equity, and inclusion specialist; Dr. Kathleen Akgün, an associate professor at Yale; Dr. David Chooljian, an associate professor at Loma Linda; Dr. Erin DeMartino, an associate professor of medicine at Mayo Clinic; Dr. Matt Griffith, an assistant professor at the University of Colorado School of Medicine; and Bruce L. Adelson, Esq., chief executive officer of Federal Compliance Consulting LLC.
And it all began with Dr. Ely's book, "Ever Deep-Drawn Breath: A Critical Care Doctor on Healing, Recovery, and Transforming Medicine in the ICU," which he wrote two years ago.
"Every penny in net proceeds goes back to patients of families who are suffering in recovery," Dr. Ely explained. "One story in the book is about a man in the prison system who was shackled in the (intensive care unit), and we got him unshackled by working together with law enforcement and the medical team. This resulted in him receiving more dignified care and spending some quality time with his sister, whom he had not seen in a few years.
"There were several other events similar to that, including a big event out in Colorado where a young boy was abused and died in custody, that stimulated several of us across the country to address these issues on a larger scale," he continued.
Although Scopes and Shields is a secular organization, Dr. Ely describes his motivation for helping found it as deeply rooted in his Catholic faith and the principles of social justice and respect for all human life, which serves as the foundation of the faith.
"My passion as a Catholic physician and guild president of the CMA chapter in Nashville and for social justice issues, though not explicitly Catholic, is driven by my beliefs," explained Dr. Ely, who is a cradle Catholic and has medically served the Nashville community for the last 25 years. "Scopes and Shields is meant to uphold the dignity of every human being.
"This is accomplished through secular channels, like many things in the Church, without being explicit about it from a religious perspective," he added. "It can never strictly be a Catholic thing because we want people who are atheist, Muslim, Jewish, or Hindu and any faith path or non-faith path to be part of this organization and to benefit from it."
With the organization now established, Scopes and Shields is working to get the word out about its awareness campaign, in hopes that it will be able to start growing, fundraising, and hiring local representatives that can help healthcare officials learn more about its mission. And the leaders are eager to find ways to connect with more medical and law enforcement officials who are open to hearing their ideas.
"It started out more as an aid to teach medical professionals how to handle legal situations," Dr. Ely said. "We're here to amplify the rights of the patient and doctor in the hospital setting, many of which people are never taught in medical training.
"We're trying to meet people where they are. You're catching us at the very beginning; the crest of the wave. We're going to apply for grant funding soon and begin educational programs, but people are already asking to join Scopes and Shields through our website. We're watching this grow as a grassroots effort, with a strong moral foundation," he continued.
"One of things we're going to do is attend national meetings and tell relevant organizations about us, and write op-ed pieces and medical articles so doctors will be aware of us. We want to become a mediator of this complicated system and improve care for patients while at the same time uplifting medical professionals who will hopefully find more meaning in their vocation." For more information about Scopes and Shield, visit www.ScopesAndShields.org.