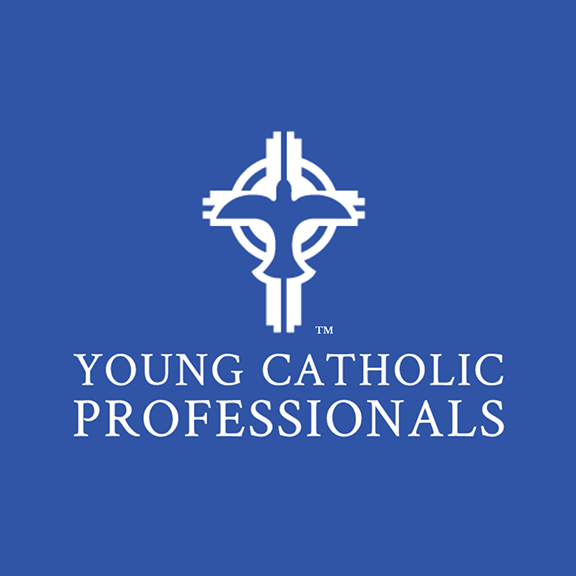 Last year, Phil Mauro called St. Ann parishioner Meghan Guilfoil to ask if she would help him start a group called Young Catholic Professionals.
He was living in Atlanta and was actively involved in its chapter there. He would be moving to Nashville soon and wanted to help start a new branch here. Guilfoil, who was a part of Regnum Christi in Nashville, agreed.
The pair got to work and hosted the kickoff event for the Nashville chapter of Young Catholic Professionals on Sept. 30, with roughly 200 people in attendance.
"I wasn't expecting that phone call at all, but it ended up being the answer to a prayer," Guilfoil said. "We have a beautiful and growing young adult Catholic community here in Nashville, but it's scattered amongst different parishes and smaller organizations. And we're in that phase of life where we're entering the workplace and really looking to figure out what our vocations are. So, I thought this would be a great opportunity for our young adults to connect with each other."
Young Catholic Professionals is partnered with the Catholic Business League in Nashville and has the shared goal of bringing working Catholics together for fellowship, networking and exploring how to share their faith in the workplace. But it's different in that it is specifically geared towards young adults and is not exclusive to Nashville.
Nashville is the newest of 26 chapters across the country, with seven more new ones planned for the U.S. and Canada.
"Our national leadership eventually wants to have a chapter in each of the 50 states," Guilfoil said. "It's kind of like the Church being universal. You have your own local Catholic community at home, but you can also find yourself at home at a Catholic church anywhere in the world. Young Catholic Professionals wants to provide that same type of community to its members."
Young Catholic Professionals, which was founded in Dallas, offers several types of programs to its members. There are Networking Happy Hours, which allow participants to connect with each other over food and drinks. The Executive Speaker Series allows opportunities for networking, refreshments, and to hear the personal testimony of a seasoned adult Catholic professional. St. Joseph Saturdays are half-day retreats with Mass, adoration, confession, and opportunities for fellowship.
It's difficult to gauge how many official members Nashville's YCP chapter has, as different people have shown up to different events. But they hope to get more people involved as time goes on.
"We mainly have been advertising through word of mouth," Guilfoil said. "Our leadership team is comprised of people from many different parishes, and they've been getting the word out to their congregations. But I think the best way we advertise is when people who have been to our meetings tell their friends about us. Social media posts are nice, but personal testimony is much more effective."
Guilfoil is awestruck by how Young Catholic Professionals has come together so far.
"It's been amazing to see how the Holy Spirit has been guiding the founding of this group," she said. "I feel that every single person who is on our leadership team and our board of directors is there for a reason.
"As someone who's on the board, I'm responsible for helping build the board and leadership team and facilitating connections between people," Guilfoil added. "And when you open yourself up to conversations with new people, they lead you to other people and pathways that you never expected before. It's been really cool to watch it all pan out."
She encourages all who are interested to get involved. "It's obvious that our young adult community is growing, so the harvest is big. And if you ask young adults if they're having trouble finding purpose in their work, or if they're lacking something in their work life, they typically say yes.
"So, if you need guidance discovering what your vocation is and want to meet other young Catholics in the same boat, come check us out," Guilfoil said. "And if you like what you see, tell your friends and come back."
Young Catholic Professionals Nashville currently has one event planned per month. Those who are interested in attending future YCP events can go to ycpnashville.org/events to learn more and sign up. Adults of any age who want to be a part of YCP's leadership can go to ycpnashville.org/volunteer.