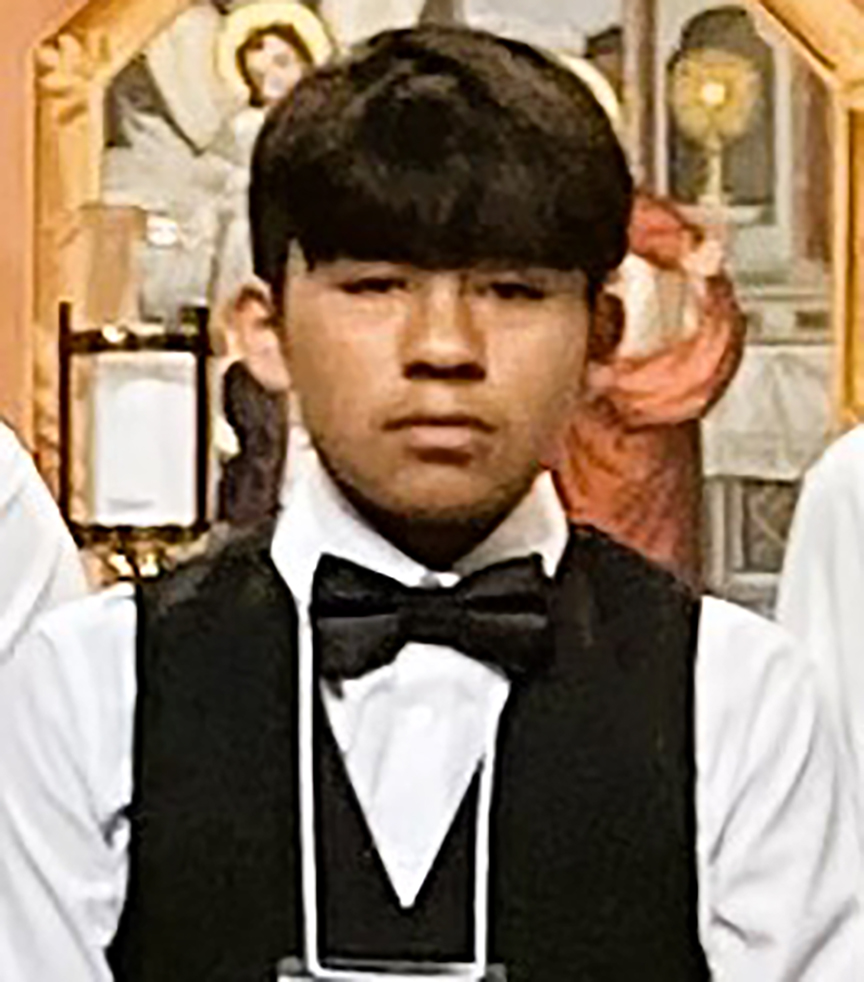 Our Lady of Lourdes Church in Springfield is asking for all throughout the Diocese of Nashville to pray for  nine parishioners who were involved in an automobile accident on Friday, May 19, that claimed the life of two young men.
Gabriel Barrera Jr., 13, passed away from his injuries on Wednesday, May 24, at Vanderbilt Children's Hospital, one day after his scheduled eighth-grade graduation from Springfield Middle School. Just weeks before the accident, he received the sacrament of Confirmation from Bishop J. Mark Spalding on Sunday, April 30, along with his fellow confirmandi at Sagrado Corazón Church in Nashville.
"The family decided to let Gabriel Jr. go in peace," said Mandee Johnson of Our Lady of Lourdes. "They have decided to donate his organs as a gift of life."
Parish youth gathered at the church in the late afternoon on Tuesday, May 23, to pray a rosary for Barrera Jr., and Father Luke Wilgenbusch, director of vocations and a regular celebrant of the Spanish Mass at Our Lady of Lourdes, anointed him before he was removed from life support on Wednesday, May 24.
A Mass of Christian Burial for Gabriel Jr. will be celebrated at 1 p.m. on Friday, June 9, at Our Lady of Lourdes.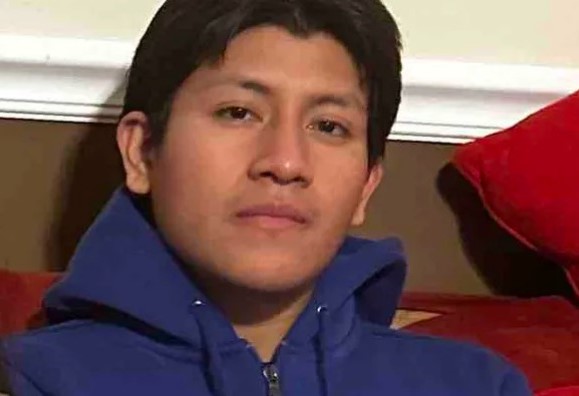 Santos Sontay Jr., 22, passed away from his injuries on Thursday, June 1.
"We are heartbroken, but trusting in God's plan," Johnson said of losing both boys.
Funeral arrangements for Sontay Jr. are yet to be announced.
Reyna Barrera, Gabriel's mother, received surgery to treat her injuries on Monday, May 21, at Vanderbilt University Hospital, but has since been released.
All other passengers including Gabriel Barrera Sr., Alma Barrera, Efrain Sontay, as well as one 10-year-old boy, and two 9-year-old girls have been released from the hospital.
According to the Metropolitan Nashville Police Department, the Barrera and Sontay families were traveling south along Springfield Highway in a Toyota Highlander when a driver in a Nissan Murano, who was traveling on Baker Station Road, ran a stop sign and struck their vehicle.
The impact sent the Toyota into a roll, ejecting multiple occupants, with the vehicle ultimately landing upside down on its roof. The driver of the Nissan Murano fled the scene on foot, and investigators are still pursuing leads. Anyone with information about the hit-and-run driver can call Crime Stoppers at 615-742-7463.
Johnson said both the Barrera and Sontay families have been part of the parish for more than 20 years and have always been active members.
"They're active in the ministries and our ministry groups that help those in need. They're active in the choir, and they are active in the charismatic ministry groups," Johnson said. "When there is an event or something happening at the church, these families are here."
Along with the GoFundMe pages created by family members and friends of both Barrera and Sontay, Our Lady of Lourdes is also taking donations to help the families with medical expenses and other needs.
Donations can be sent to the church at 103 Golf Club Lane, Springfield, Tennessee 37172.
For more information, call the parish office at 615-384-6200 or email ollsmchurch@gmail.com.