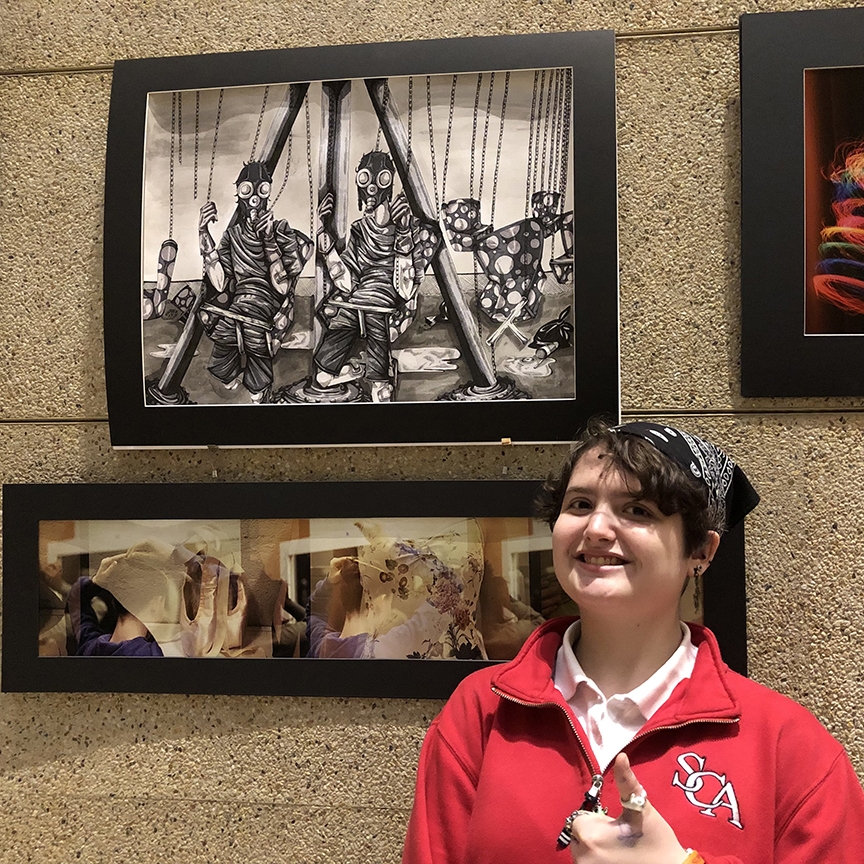 Paige Treybig, a student at St. Cecilia Academy, recently earned the Best of Show recognition in the 15th annual Middle Tennessee Regional Student Art Exhibition for her entry, "Metallic Children in a Glass World."
Treybig received a $200 award and will be featured on the TAEA website for the next year.
Treybig used a creative mix of pencils, micron pens, alcohol-based markers, watercolors, and her unique perspective on her subject matter.
"Various famous abandoned places inspired me, and that inspiration went into the playground, gas masks, and dull colors," Treybig said of her piece. "This helped me grow as an artist because I got to receive feedback from all my classmates in masters and portfolio, and they all supported me and helped me to see the positive sides of my art."
The Middle Tennessee Regional Student Art Exhibition is a competition for students, grades 6-12, attending public, private, or home schools in the counties of Middle Tennessee.