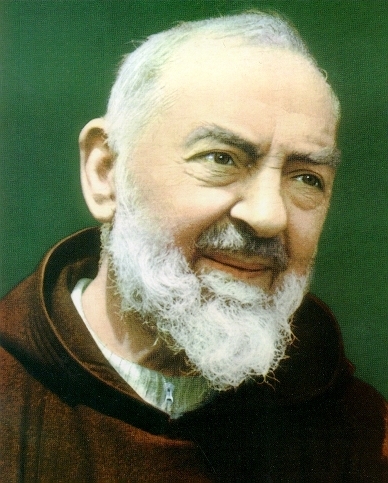 St. Padre Pio once said: "Prayer is the greatest weapon we have, a key that opens the heart of God. I will stand at the gates of heaven until all my spiritual children have entered."
On Saturday, Sept. 16, from 9 a.m. to 1 p.m., all are welcome to venerate the first class relics of St. Padre Pio at Immaculate Conception Church, 716 Franklin St., in Clarksville.
Relics include a bandage that covered the wound of the transverberation of the heart on Padre Pio's side, the bandage that covered the hand wound, and Padre Pio's glove with blood that covered his stigmata.
This is the fifth year the relics have been brought to Immaculate Conception.
"Bringing the relics of St. Padre Pio to Immaculate Conception for me is a great way of sharing our rich Catholic faith together as a family. Together we are able to honor his extraordinary life of holiness. Padre Pio is a spiritual father and such a great example for us all to follow," said Monice Ntatin, event coordinator. "Through this saint, we are able to see the humility, immeasurable love, and infinite mercy of Christ for His creation. 
"I'm grateful to Fr. Jacob (Dio, pastor of Immaculate Conception) for making this possible," she continued. "For the past five years, my hope has always been that as a family, we can all venerate these relics by contemplating the greatest Divine mysteries."
Relics are objects that are associated with the saints or Jesus Christ himself, and there are various classes.
A first-class relic came from the body of a saint, be it a bone, flesh, or blood.
A second-class relic is the entirety or fragment of an object the saint personally owned.
A third-class relic are items that were touched by a saint or were touched by another relic of any class, and it is an opportunity that will be afforded to those who attend the exposition.
St. Padre Pio was an Italian priest known for his piety and charity, as well as the gift of his unexplained stigmata, which is the appearance of the five wounds of Christ on a person's body.
Padre Pio was canonized a saint by Pope John Paul II on June 16, 2002. He is the patron saint of civil defense volunteers, adolescents, and the village of Pietrelcina. His feast day is Sept. 23.