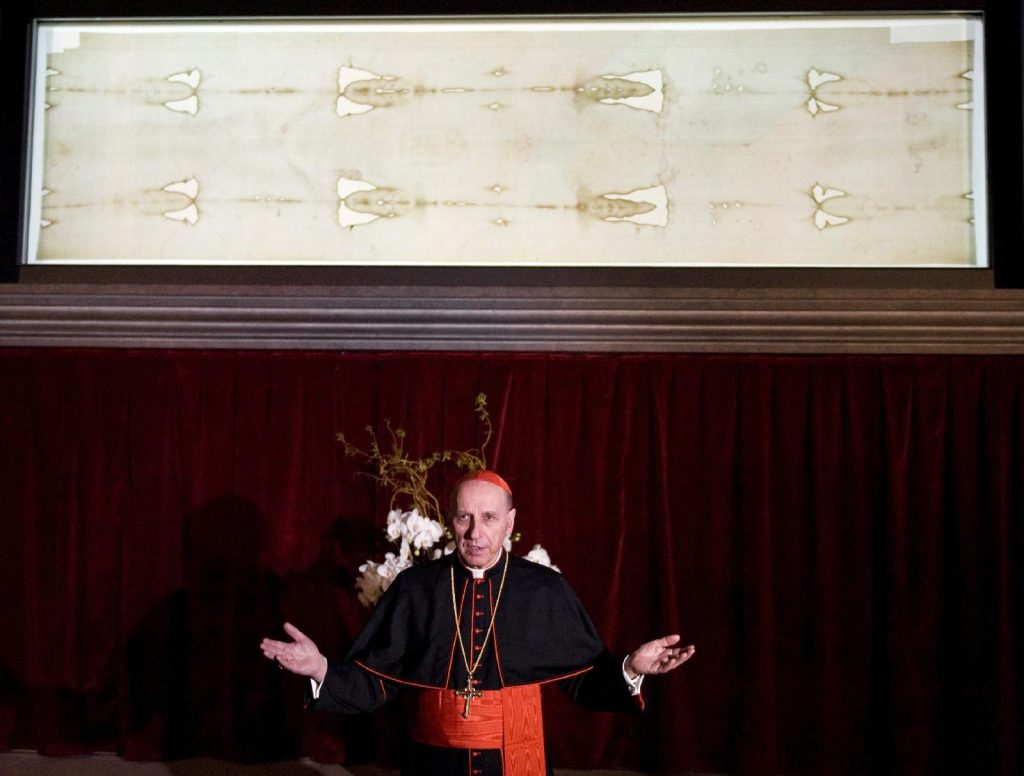 VATICAN CITY. Cardinal Severino Poletto, the retired archbishop of Turin and former papal custodian of the Shroud of Turin, died Dec. 17 at the age of 89.
He was also an active proponent of dialogue as an instrument to deal with challenges, such as Italy's debate about immigration and the massive crisis that hit Turin's car manufacturer, FIAT, in the 2000s.
Pope Francis sent a telegram of condolence Dec. 18 to Archbishop Roberto Repole of Turin, expressing his admiration for the cardinal, who spent his life being a "shepherd of the holy people of God" and dedicated to workers, families and young people.
When appointed to the Archdiocese of Turin, the cardinal "wanted to devote himself without reserve to it, motivated by the desire to be close to his priests and to promote evangelization, including through major public events," the pope said.
The cardinal oversaw numerous pastoral initiatives when the 2006 Winter Olympics took place in Turin, and he was in charge of public displays of the Shroud of Turin in 2000 and 2010, which attracted millions of visitors.
Cardinal Poletto was born March 18, 1933, in Salgareda, Italy.
He earned a degree in moral theology from the Academy of St. Alphonsus in Rome and was ordained to the priesthood in 1957. He ministered in several parishes, was on the staff of the Casale seminary and served as diocesan director of vocations.
In early 1980, he was named coadjutor bishop of Fossano and became bishop of the diocese the following October. In 1989, St. John Paul II named him bishop of Asti, where he served 10 years, named him archbishop of Turin in 1999, and elevated him to the College of Cardinals in 2001. The cardinal retired in 2010.
As archbishop of Turin, the cardinal was appointed custodian of the shroud, which many people believe was Christ's burial cloth.
The cardinal always referred to the shroud as an "icon," not a relic, and said it would be "irresponsible and dishonest" to claim it was authentic "because we do not have proof."'
Instead, he urged people to go beyond looking at its image of a crucified man to contemplating the reality of Christ's incarnation and death.
His death leaves the College of Cardinals with 224 members, 126 of whom are under the age of 80 and eligible to vote in a conclave.