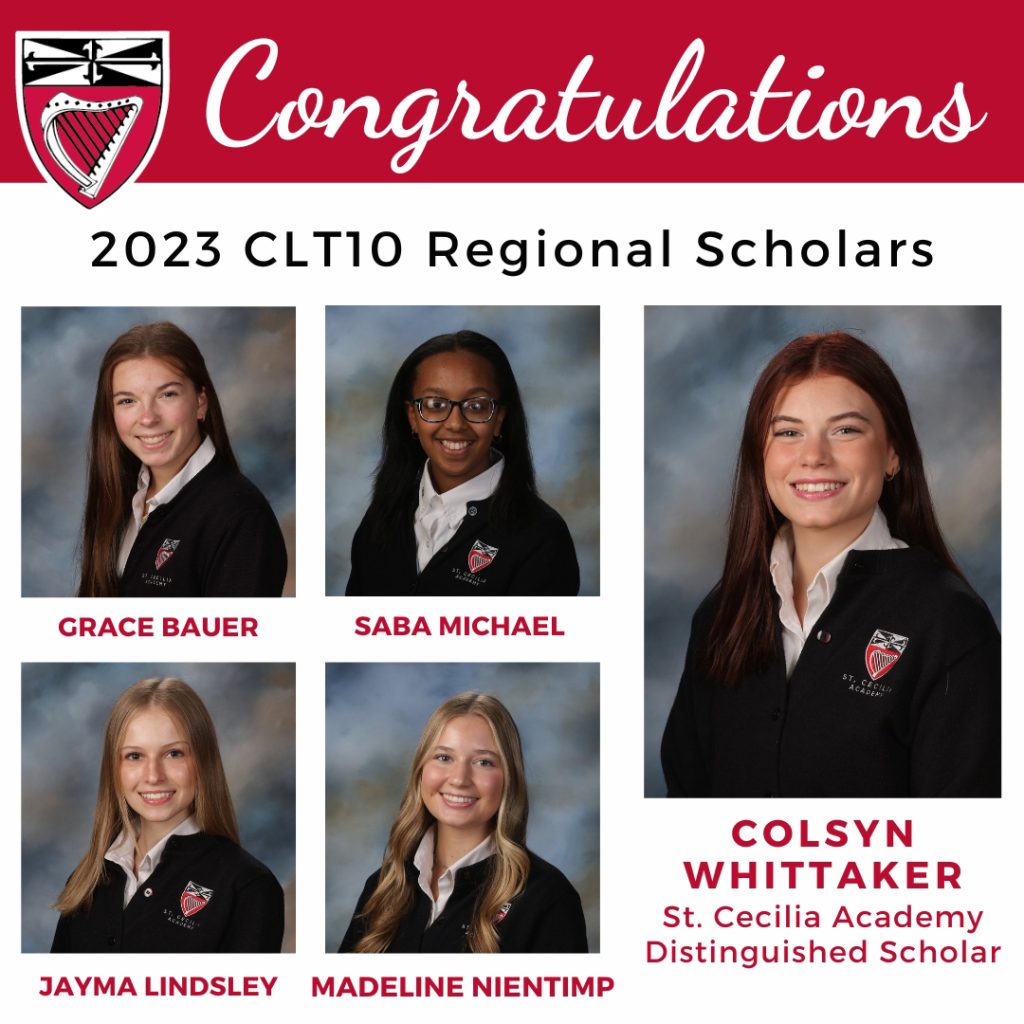 Five St. Cecilia Academy students earned the 2023 Classic Learning Test 10 (CLT10) Regional Scholar Award with one being named a Distinguished Scholar. Sophomores Grace Bauer, Saba Michael, Madeline Nientimp, and juniors Jayma Lindsley and Colsyn Whittaker were recognized as Regional Scholars, with Whittaker also being named a Distinguished Scholar.
All the Regional Scholars represent a variety of diocesan schools and parishes.
Bauer is a graduate of St. Henry School and a parishioner of St. Henry Church. 
Michaels is an alumna of St. Edward School and attends St. Edward Church. 
Lindsley graduated from St. Bernard Academy and is a member of Our Savior Lutheran Church. 
Nientimp is a parishioner and graduate of Christ the King Church and School. 
Whittaker is also a parishioner of Christ the King and a graduate of Rosa Park Middle Magnet School. 
CLT10 serves as a college preparatory exam for ninth and tenth grade students and is an alternative to the PSAT. The Regional Scholar award is given to those who scored within the top 5 percent of their geographic region. The Distinguished Scholar is awarded to the highest-performing student on the CLT10 at their respective school.