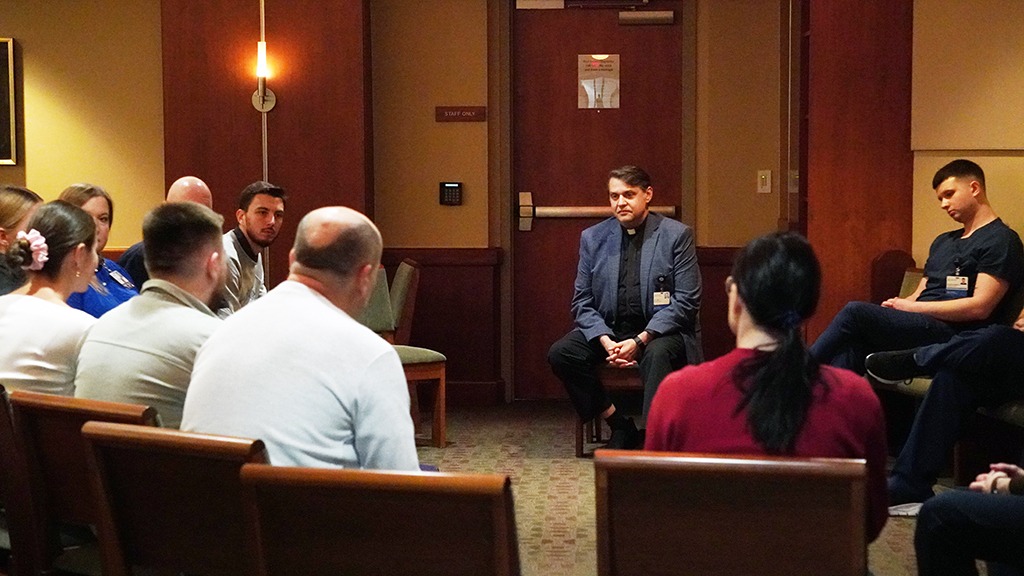 Ten Ukrainian oncologists recently visited Ascension Saint Thomas, engaging in meaningful conversations with our spiritual care teams at both the Midtown and West campuses. These conversations focused on the integration of spiritual support and emotional well-being in acute hospital settings.
The spiritual team shared their daily encounters, illustrating how their presence promotes healing and peace for patients. They also discussed their clinical training, pastoral counseling skills, and the continuous spiritual support offered around the clock.
The hour-long visit shed light on the collaborative efforts within Ascension Saint Thomas faith-based hospitals, emphasizing the dedication of interdisciplinary teams to patients and their families. They also addressed crucial issues, including pandemic fatigue, post-pandemic recovery, grief support, multicultural spiritual counseling, trauma recovery, palliative care, and end-of-life care.
The visit also extended to our 20-year-old Clinical Pastoral Education program at Ascension Saint Thomas Hospital West, which places student chaplains clinically with various campuses and healthcare partners.