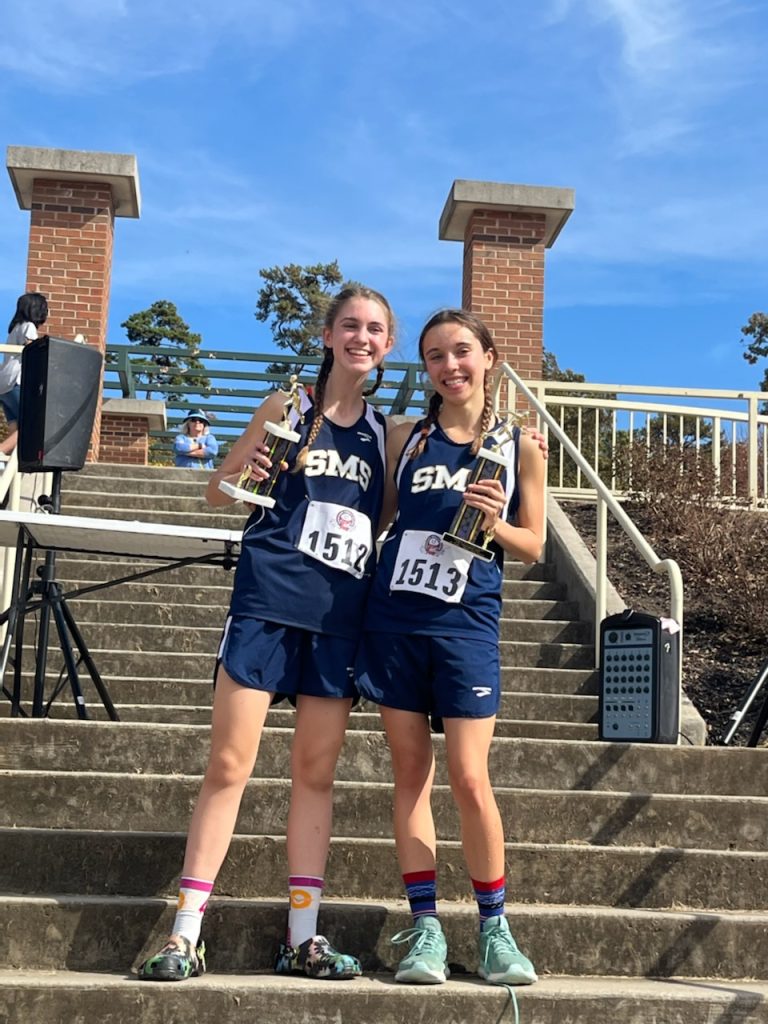 To say St. Matthew School eighth grade students Libby Helmer and Lydia Brunner were dominant during the cross-country season last fall, would be an understatement.
After sharing the top two spots in nearly every race hosted by the Diocesan Athletic Council and Harpeth Valley Athletic Conference, they capped off their incredible year with Helmer winning the middle school regional and state meets and Brunner finishing second in both.
Heading into the state championship, "I didn't really know what would happen," said Helmer, who is also a competitive swimmer. "I just wanted to see."
At the mile mark, she and Brunner were in the top three.
"In the first mile, there were a lot of people out really fast," Helmer said. "I know my pace. After the mile, I said, 'OK, let's see what I can do.' It was our last eighth grade race."
"It was really exciting," Helmer said of winning the state championship. "I cried a little bit."
"We crushed it," said Brunner, who was the DAC and HVAC champion with Helmer finishing second in both races. "We pushed each other all season and definitely brought out the best in each other. It is a very special friendship."
In the state meet, Helmer and Brunner were part of a field of more than 300 runners from 32 schools, most of them big public schools, noted St. Matthew Athletic Director Josh Edmondson. "These two girls dominated middle school cross-country this year in the state of Tennessee and battled each other in the process all season long," he said. "I am very confident that the diocese has never seen anything like this before. They did all of this while being best friends."
The pair led St. Matthew's varsity team to a third-place finish in the team standings at the state meet, while the junior varsity team finished second in their state meet. In addition, the girls' team were the DAC Champions, Regional Champions, and HVAC Runner-Up. "This girls' team is the fastest I've ever coached," said Stacy Brunner, the middle school head cross-country coach at St. Matthew and Lydia's mother.
Helmer was St. Matthew's first state champion, and the accomplishments of she, Brunner, and the rest of the team are part of a long line of success for the school's cross-country program which was started by Mark Peters and others. "In total, St. Matthew has won 18 DAC Championships, girls – 10 and boys – 8", said Edmondson.
"For years, our team motto has been 'if you work hard, good things will happen,'" Stacy Brunner said. "Anything worth working for doesn't come easy. We tell the team, you run for the glory of God and for thanksgiving that you can participate in this sport. You run for your teammates and then for yourself," she said. "It's a very unique team atmosphere."
"I really like the team environment," said Helmer, who started running in fifth grade at St. Matthew. "I like doing sports with the school. It's special to have someone at the same school that you can run with."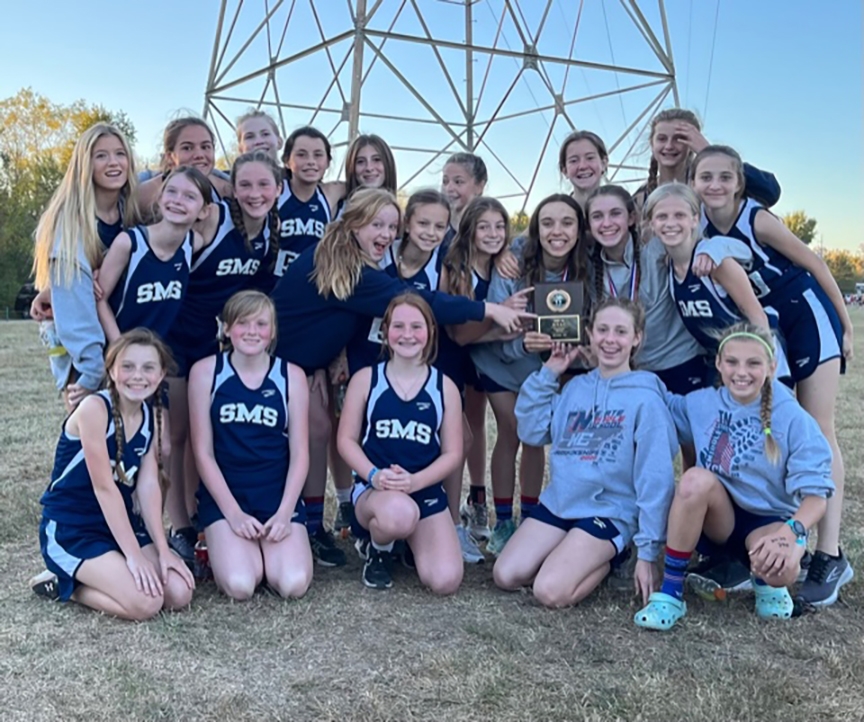 "Being able to run and compete with a great friend has been such a highlight of the season," said Brunner, who started running when she was in kindergarten at St. Matthew. She also plays basketball and soccer for the school.
This year, more than 140 students at St. Matthew participated in cross-country, the most ever, Edmondson said. "We are a no-cut program and encourage all kids to come out. … We want to encourage our kids to (compete) for the people who attend Mass here, our fellow students, and our alumni. We're trying to build a program not only when the students are here but one with lessons that last when they move on."
Libby Helmer, the daughter of Joe and Tara Helmer, and Lydia Brunner, the daughter of Bob and Stacy Brunner, are both headed to Father Ryan High School next year.