Shana Druffner, the inaugural principal of St. Michael Academy, which is currently under construction in Nolensville, will be visiting three churches in Williamson County this weekend as a way to introduce herself to the surrounding community.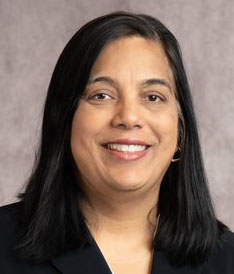 Her schedule is as follows:
• Church of the Nativity, 2793 Buckner Lane, Thompsons Station, for the 5 p.m. Mass on Saturday, April 15, which will be followed by a meet and greet with Druffner.
• Mother Teresa Church, 7668 Nolensville Road, Nolensville, from 9 a.m. to 10 a.m. on Sunday, April 16, between the 8 a.m. and 10 a.m. Masses.
• Holy Family Church, 9100 Crockett Road, Brentwood, for the 11 a.m. Mass on Sunday, April 16, followed by a meet and greet.
Druffner, who has worked in education since 2006 and comes to the diocese after serving as principal of All Saints Catholic School in Dallas, Texas, since 2018, will officially begin her new role on July 1, 2023.
The first phase of St. Michael Academy, which includes construction of the elementary school, is currently underway. The school is expected to be open in time for the 2024-25 school year. Plans call for the campus to eventually include a high school.
For more information about St. Michael Academy, visit stmichael-academy.com.