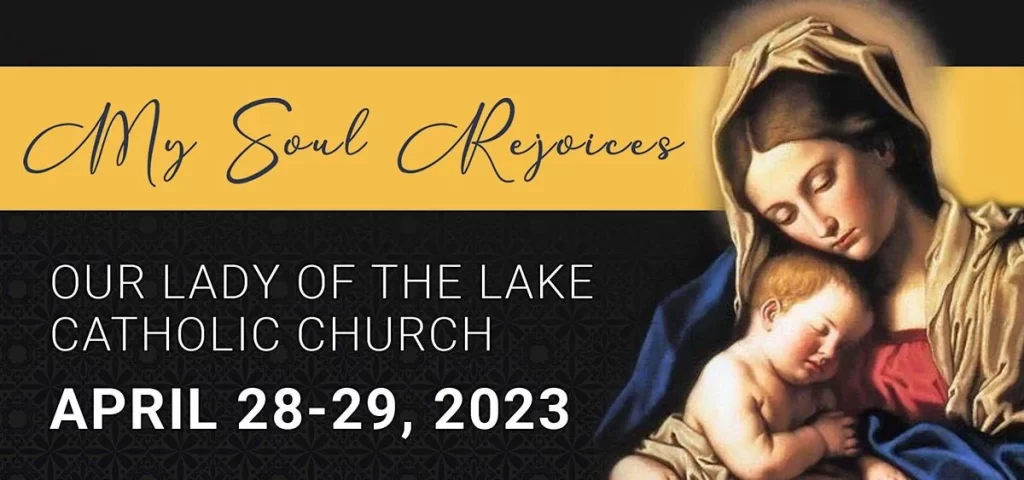 Our Lady of the Lake Church in Hendersonville is excited to bring back its Marian Conference for the second year in a row.
"It was such a beautiful experience for everyone involved last year," said Patti Deffendall, director of adult faith formation at Our Lady of the Lake.
The conference, which will be held from Friday, April 28, to Saturday, April 29, with English and Spanish language keynotes and musicians, will feature one returning English speaker from last year, one returning musician, and two new English speakers.
"Bob Gannon is a Vietnam War veteran who spoke to us last year," Deffendall said. "We wanted him to come back and share a different aspect of his incredible story. He can make people laugh and cry all at once. I think he still has a lot more to share and teach."
"Father Jewel Aytona's brother, Father Joseph Aytona, was with us last year," Deffendall said. "They're both members of the Congregation of the Fathers of Mercy in Auburn, Kentucky. He travels around the country for retreats and parish missions, sharing the good news of God's mercy."
"Joelle Maryn is an award-winning speaker, TV host, and actress," Deffendall added. "She's highly sought after and recommended. She is playing the Virgin Mary in the upcoming film 'The New Manna.' She has a unique perspective on Mary and her role."
"Catholic musician Taylor Tripodi was with us last year to lead praise and worship. Her song 'Awakening' is very inspiring," Deffendall said. "All of our speakers will be sharing their personal testimonies and encounters with our Blessed Mother."
Deffendall hopes that attendees will be inspired to draw closer to Jesus through Mary.
"I hope people will have a deeper understanding of Mary's love for us and her desire to bring us closer to her son," she said. "Mary has no agenda of her own. In many images she is depicted alongside the moon. It's because the moon has no light of its own but reflects the light of the sun. In the same way, she reflects the light of her son, Jesus. St. Maximilian Kolbe once said 'We can't be afraid of loving Mary too much. No one loved her more than Jesus did.'"
She strongly encourages all who are interested to attend. "Please come. It will change your life," she said.
In addition to the keynote talks, there will also be Mass, opportunities for confession and praying the Rosary, vendors, a healing service, praise and worship, Eucharistic adoration, and breakfast, lunch, and dinner. It will be from 1-9 p.m. on Friday and 8 a.m. to 7:30 p.m. on Saturday.
Tickets can be found online at nashvillemarianconference.com. They are $49 for one day and $69 for both days. The cost covers entrance to the conference, dinner on the first day, and breakfast and lunch on the second day.
There is also a block of discounted hotel rooms at the Hampton Inn and Suites at 111 Saundersville Road in Hendersonville for $159 a night plus tax. Be sure to call the hotel and ask about the Nashville Marian Conference.