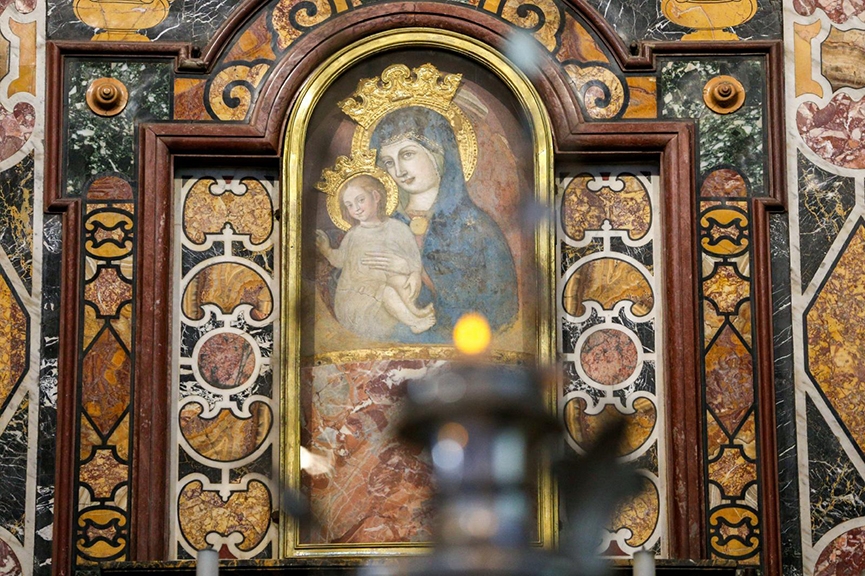 The Assumption of the Blessed Virgin Mary, one of the four Marian dogmas of the Church, is a great feast for us as Catholics as we remember the truth that Mary, who was born without sin, was assumed body and soul into eternal life in heaven with her son when her journey on earth was finished.
Celebrated on Aug. 15 each year, the Feast of the Assumption is considered a Holy Day of Obligation in the Church, when all Catholics are required to attend Mass in observance.
"And a great sign appeared in heaven: a woman clothed with the sun, and the moon under her feet, and on her head a crown of 12 stars; and she was with child." (Revelation 12:1-2).
Above all others, this is the passage that a senior advisor to Pope Pius XII pointed out as chief witness in Scripture to the assumption as the pope prepared the Apostolic Constitution, "Munificentissimus Deus" (Most Bountiful God), proclaiming the dogma on Nov. 1, 1950.
As the dogma states: "By the authority of our Lord Jesus Christ, of the Blessed Apostles Peter and Paul, and by our own authority, we pronounce, declare, and define it to be a divinely revealed dogma: that the Immaculate Mother of God, the ever Virgin Mary, having completed the course of her earthly life, was assumed body and soul into heavenly glory."
The celebration of the Assumption of Mary dates back long before the dogma was proclaimed, noting the celebration of Aug. 15 as the designated day of observance from the time of the sixth century.
St. John of Damascus, an eighth-century Arab Christian theologian, even spoke of the significance of the event in one of his sermons, from which Pope Pius XII cited when writing the Apostolic Constitution.
"It was fitting that she, who had kept her virginity intact in childbirth, should keep her own body free from all corruption even after death," St. John Damascus wrote, "and that she, who had carried the creator as a child at her breast, should dwell in the divine tabernacles."
From centuries before the dogma was official to decades after, the Feast of the Assumption remains one of the key teachings of the Church. Even the Holy Father, Pope Francis, has spoken of the great feast, reminding Catholics during his 2021 Angelus address on Aug. 15, that it's an example of how God exalts those who humble themselves.
"Looking at Mary assumed into heaven, we can say that humility is the way that leads to heaven," Pope Francis said. "Jesus teaches this: 'The one who humbles himself will be exalted' (Luke 14:11). God does not exalt us because of our gifts, because of our wealth, or how well we do things, but because of humility.
"Those who are filled with themselves have no space for God," he continued. "And many times, we are full of ourselves, and the one who is filled with him or herself gives no space to God, but those who remain humble allow the Lord to accomplish great things."