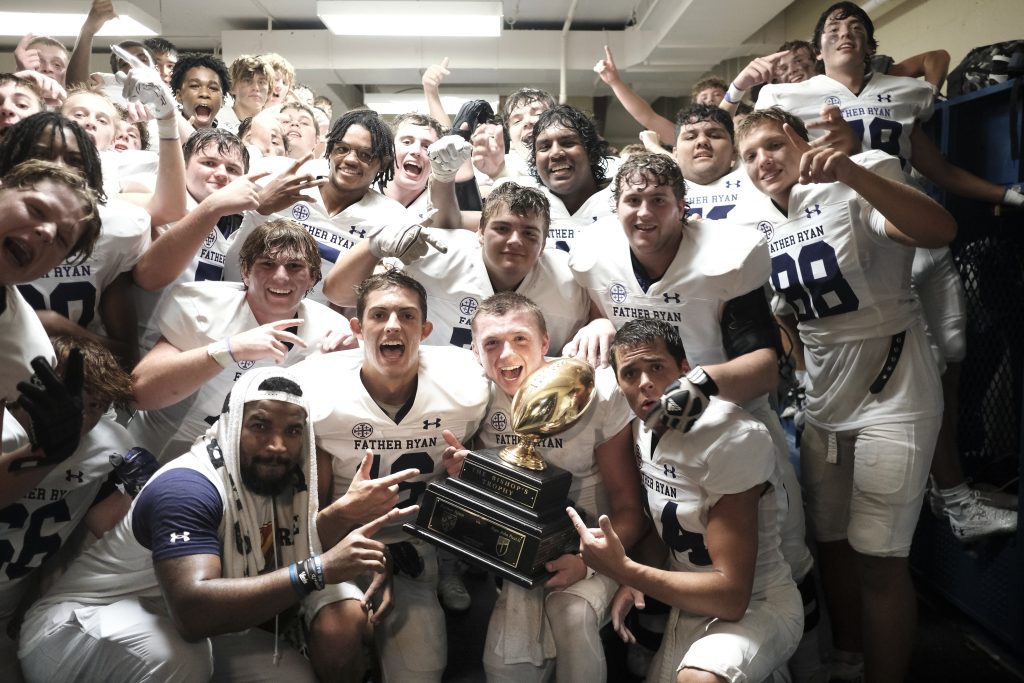 The Father Ryan Irish brought home the Bishop's Cup for the first time since 2015 with their 42-7 win over the Pope Prep Knights on Friday, Aug. 25.
The Irish, who dominated the game from start to finish, were led by senior quarterback JoJo Crump, a graduate of St. Joseph School in Madison, who ran for three touchdowns and passed for another. He finished with 94 yards passing and 74 rushing.
Ryan's Charlie Becker caught the lone touchdown pass of the game and Mason Bryant scored two rushing touchdowns for the Irish.
Jackson Vonderharr scored Pope Prep's only touchdown of the game on a 2-yard run.
The win gave Father Ryan an 11-9 advantage in the series between the two Diocese of Nashville high schools, which has featured long winning streaks by each team.
Father Ryan won six in a row from 2006 through 2011 and nine of 10 Bishop's Cup matchups and a playoff game in 2017. Pope Prep won the Bishop's Cup game seven years in a row before this year.
To see a video from the game, visit: https://www.facebook.com/reel/1084555315850606.