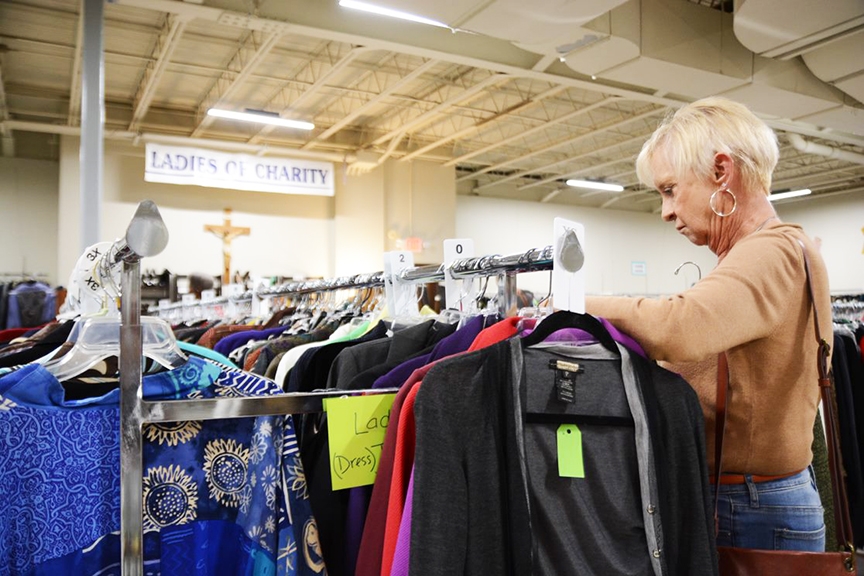 The Ladies of Charity kicked off its annual fall consignment sale on Friday, Sept. 30, to raise funds to support its Emergency Assistance Office.
The consignment sale features gently used ladies' and men's clothing and accessories and will continue through Saturday, Nov. 5, at the Ladies of Charity Thrift Shop, 2216 State St. in Nashville.
Proceeds from the sale support the Emergency Assistance Office, which provides people in need with:
Clothing for men and women from the clothing closet on Tuesdays.
Emergency food, enough for three meals a day for three days. People can receive the food once a month.
Financial assistance for water and natural gas utility bills and rent at Metro Development and Housing Agency, Urban Solutions or Section 8 properties. This assistance is available to an individual once per year. Requests for financial assistance will require referral from the service coordinator at MDHA  properties.
Referrals to other community agencies for types of assistance beyond what the Ladies of Charity can provide.
The hours for the consignment sale are 10 a.m. to 7 p.m. Monday and 10 a.m. to 4 p.m. Tuesday through Saturday.