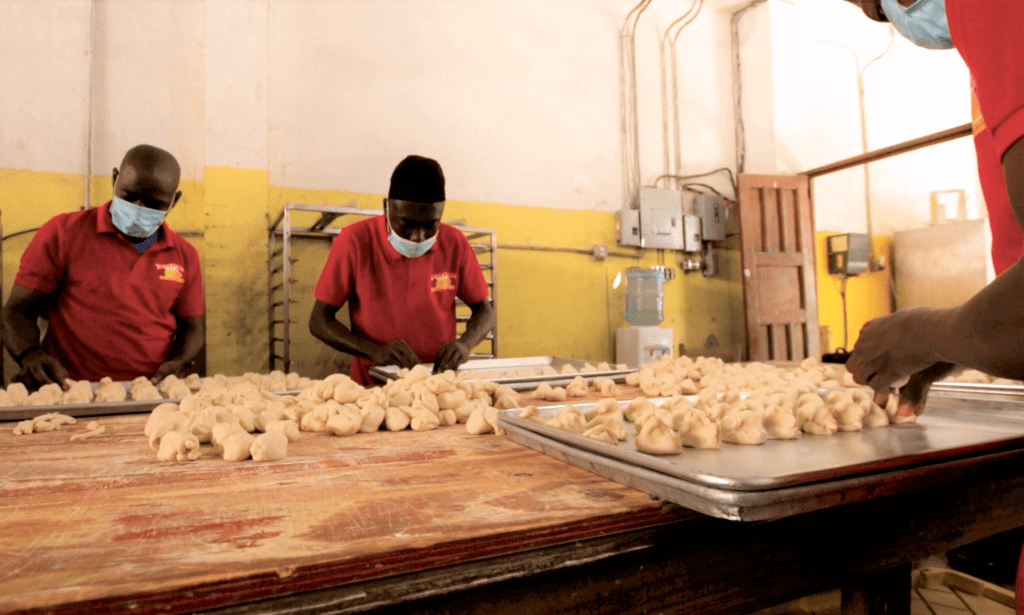 Under the seemingly endless dark clouds of uncertainty and unrest in Haiti, two area Catholic churches have overcome obstacles to celebrate "small victories" with their twin parishes there.
For Our Lady of the Lake Church in Hendersonville, it was the reconstruction and dedication of a new church. For the Cathedral of the Incarnation in Nashville, it was the launch of two new businesses – a bakery and a poultry farm.
Those endeavors, and others, were possible through their roles in the Parish Twinning Program of the Americas (PTPA), even though parishioners of either church have been able to travel to Haiti since 2019. If it was not political unrest or threats of violence, it was a natural disaster or the COVID-19 pandemic that kept volunteers stateside.
Kirsten Fox, director of services for the Cathedral's Haiti Mission, said that without the ability to be on the ground at twin parish St. Jean Baptiste in La Vallée de Jacmel, the group was forced to look for alternate ways to keep the work going. The solution was going virtual. Utilizing even the limited internet services in Haiti kept her in regular communication and allowed education and business planning to continue.
"So those are our small victories that won't necessarily make long-term change but are necessary to sustain our community and to help the people currently," Fox said.
Overcoming obstacles facing the people of the poorest nation in the Western Hemisphere was a main driver for establishing the PTPA, launched in part by Theresa Patterson at St. Henry Church in Nashville in 1978. Patterson gave 44 years of service, much of that time as executive director, before stepping down in 2022.
The program has grown to include 293 congregations in the United States twinned with a parish in Haiti. In that time, Haitians have endured foreign intervention and debt, political instability, civil unrest including assassination and coup attempts, hurricanes, earthquakes, cholera, and a pandemic.
This has left the country with a nearly non-existent infrastructure – dirt roads, no running water or electricity. Still, the people remain resilient and surprisingly hopeful, according to Diane Huggins who leads the Haiti Mission for Our Lady of the Lake and is president of the board of directors for PTPA. She has made 25 trips to Haiti, many of them after a disaster, and is humbled by Haitians' persistence and unwavering spirit.
"Their faith is strong," Huggins said. "They can't blame the Church. The Church is not causing the problem."
In October 2018, an earthquake hit the northern coast of Haiti near where Our Lady of the Lake's twin parish, St. Bertin Church in Petit Bourg de Port Margot, rests. After years of damage caused by previous natural disasters, it was determined that a new church needed to be built, and Huggins said her parish took on the challenge.
Engineers working with Food For The Poor, an ecumenical Christian nonprofit organization that serves the poor in Haiti and Latin America, estimated the cost to rebuild at $400,000. Within two years, under the leadership of parishioner Lori Gettelfinger, Our Lady of the Lake raised $420,000 under the One Are We (with the People of St. Bertin) capital campaign, and construction began.
On Dec. 4 of last year, the rebuilt church was dedicated, although parishioners of Our Lady of the Lake could not attend. The assassination of President Jovenel Moïse in July 2021 not only caused delays to the project, but the unrest that followed prevented any travel to Haiti.
"It was hard for me to miss (the dedication)," said Huggins, who added that Our Lady of the Lake quietly celebrated its 40th year helping Haiti. "I don't know what is in store because it seems so unpredictable right now, but I can tell you that we are committed to continuing our involvement."
The new PTPA Executive Director, David Siler, reported to the board that he flew to Cap-Haitien Airport on the north coast of Haiti a few weeks ago and things there were fine, according to Huggins, who remains optimistic that she can make trip number 26 later this year when St. Bertin's school celebrates its first graduating class.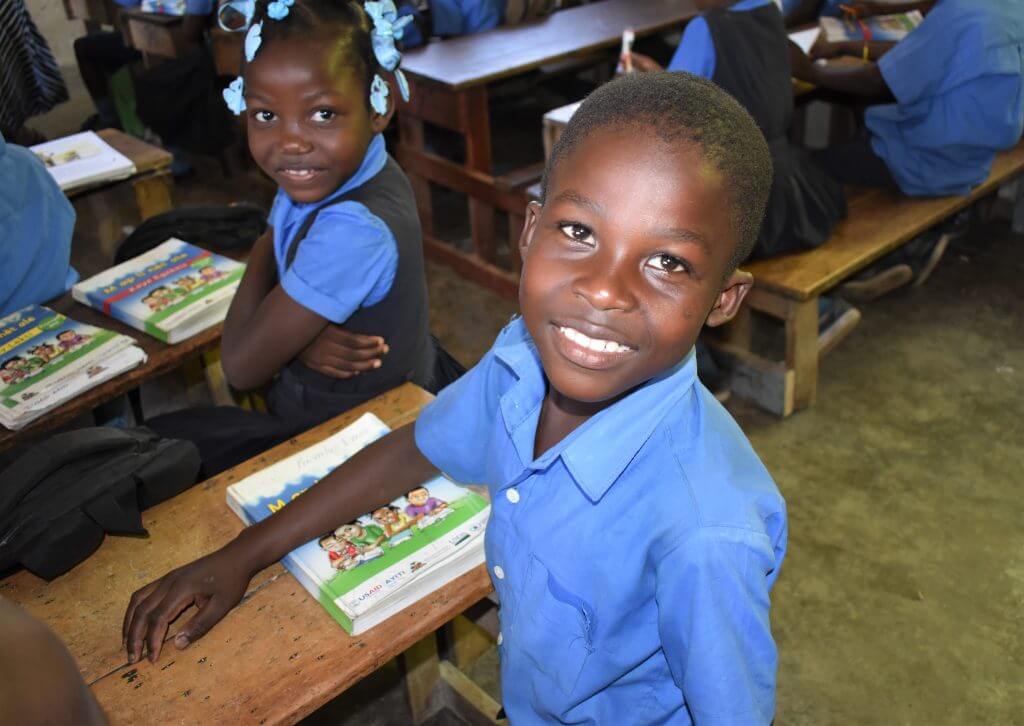 Fox may not be so lucky as the Cathedral program uses the Port-au-Prince airport, and much of the country's turmoil is in its urban center and surrounding areas. The Cathedral's Haiti Mission funds two schools, which are finishing their first "normal" school year since the pandemic, as well as a business program, a dental clinic, and a college tuition program – all from Nashville. And in December the Cathedral sent enough donations to feed 162 families in their Haiti parish.
And yet…
"We definitely want to be there," said Fox. "It is sad that we can't go there and can't physically be there, but for me who gets to work with them on a regular basis, it really is cool to watch them grow and to see how they tackle these obstacles and hardships."
Fox admitted that she could not say whether she could walk two hours to get to church on Sunday as some Haitians do and is amazed that they continue to thank God for the few things they have. "Even though life isn't great right now, they are turning to God and hopeful for the future," she said.
Cathedral and Our Lady of the Lake have two of the largest and most successful twinning programs in the Diocese of Nashville and PTPA, and their directors remain committed to Haiti. Some parishes have withheld donations during the recent turmoil in Haiti, and the PTPA staff is worried some may quit their twinning programs, according to Huggins, but she said her 2,600-family church in Hendersonville will never quit.
"It is incredibly rewarding," Huggins said. "I can't think of anything I have ever done or been involved in that has been this rewarding."
For more information about the Parish Twinning Programs of the Americas, visit https://ptpausa.org/; for information about the Cathedral of the Incarnation's Haiti Mission, visit www.haitimission.org/; and for Our Lady of the Lake's Haiti Mission, visit ololcc.org/our-parish/stbertin/.