One knew it as a toddler. The other began to hear it in high school.
One's formation took seven years. The other's took nearly 15.
Both have answered the call.
Deacon Nonso Ohanaka and Deacon Brent Thayer, seminarians of the Diocese of Nashville, will share in the priesthood of Christ as they are ordained at 10 a.m. Saturday, May 28, at the Cathedral of the Incarnation in Nashville.
"With the Office of Vocations, our job is to help people follow God's will but specifically those who feel like they're being called to the priesthood, and to prepare them for priestly ordination and ministry," said Father Luke Wilgenbusch, associate director of vocations and associate pastor of Our Lady of the Lake Church in Hendersonville. "It's an incredible feeling of joy and pride to see so many years of prayer, discernment and formation finally come to fruition in their ordination to the priesthood."
During the ordination Mass, the heart of it comes with the laying on of hands and the prayer of ordination. Additionally, after Bishop J. Mark Spalding lays his hands on each of the men, each priest of the diocese will individually do the same as a sign of their joining the brotherhood of priests, said Father Wilgenbusch.
Words of a toddler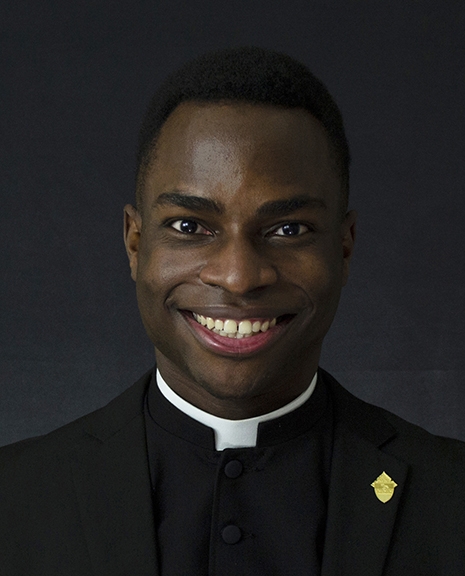 Deacon Ohanaka said that even as a toddler, according to his aunt, he would say, "I want to be a priest."
"I've got no recollection of this, but I'll take her word for it. This is something that has always been on my mind throughout my life," Deacon Ohanaka said. "It's been an interesting journey, and it's been fruitful. I've been blessed getting to know the other seminarians in our diocese, getting to know the priests of our diocese, and even other priests and other seminarians from other dioceses.
"I've definitely been blessed that I am part of such a great diocese, and the diocese has chosen me to be her seminarian and, by God's grace, her priest," he said. "It's been … an opportunity to learn more about myself and really to grow, as a man first and foremost, but then also it's been an opportunity to fall more and more in love with the Church."
Following high school and a short time at college, Deacon Ohanaka entered St. Meinrad Seminary and School of Theology in St. Meinrad, Indiana. And even though "spring fever" every year made him wonder if he needed a break, his call to the priesthood remained strong.
"There is something about the priesthood that just looms larger than life," he said. "You approach it as 'I am sure that I'm doing the right thing.' I've always felt that I'm where God needs me to be."
From religious life to the diocese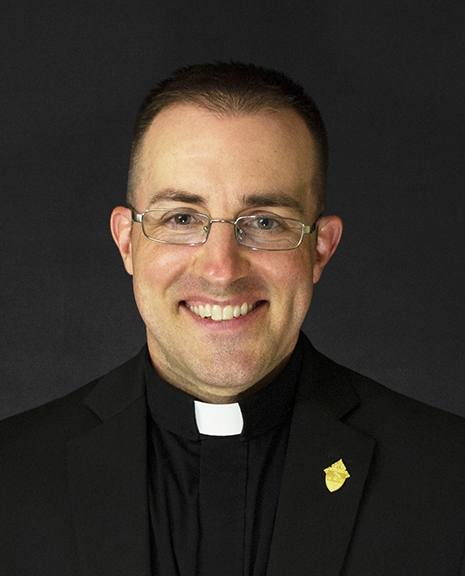 The journey for Deacon Thayer has been different. Although he grew up in a devout Catholic family, he didn't start thinking about a call to the priesthood until high school and didn't seriously consider it until he was in college at Franciscan University in Steubenville, Ohio.
"My years in college were definitely very formative in that, once I went out into the world, that's when I became more attune to the Holy Spirit and the Holy Spirit speaking to my heart," he said. "Then, when I graduated, I started to do missionary work" with the Missionaries of Charity in Tijuana, Mexico "and I think that had a lot to do with it."
But even then, it would be nearly nine years before he started his journey with the diocese. First, for five and a half years, he was in formation for the religious life with the Marian Fathers of the Immaculate Conception in Massachusetts.
"I just felt more drawn to be a diocesan priest versus a religious priest. The religious life is beautiful, but I didn't feel drawn to be a priest in a religious order," Deacon Thayer said. "I just like the life of the parish, being around parishioners. There's something to that, being around people all the time."
Even after leaving the religious order, Deacon Thayer spent three years in the workforce before entering the vocation program with the diocese. But his call to the priesthood remained in the forefront of his mind.
"Even through those three years outside just working, they were definitely very formative years," he said. "Even though I wasn't in seminary, I was definitely still learning a lot about myself … and there was still some sense in me that knew I was going to be back in seminary."
For the last seven years, like Deacon Ohanaka, Deacon Thayer has been completing his studies at St. Meinrad.
Serving as a deacon
On March 27, 2021, Deacons Ohanaka and Thayer took the final step in their formation when they were ordained to the transitional diaconate as they conformed to the role of Christ the servant.
From there, each began serving at their assigned parishes where they were able to celebrate Baptisms, witness marriages, read the Gospel and preach at Mass.
Deacon Ohanaka has spent the last year serving at the Church of the Holy Rosary.
"I was born for this. (Serving as a deacon) has been a real affirmation for everything that has led up to this," Deacon Ohanaka said. "Before it's like, 'I feel sure,' and now it's 'I am sure.' It's been an opportunity to serve the Church in a deeper way.
"Part of what attracted me to the priesthood in the first place was the Mass and the liturgies and being able to serve in that capacity. And as a deacon, I'm drawn even closer to the altar than I was as a layman," he said. "Even outside the liturgy, learning how to serve the Church, being able to preach, being able to minister to people, be with people in their times of need, be with people in their times of joy, talking with them and being able to share in their life, that has been very fruitful."
Deacon Thayer, who has been serving at St. Ann Church, said he's learned through the diaconate how to be open to change.
"Expect the unexpected," Deacon Thayer said. "You can have your plans for preparing to do a homily and those plans, your ideas can change. You can go over what the Gospel is going to be that week, the readings and think about your homily, and you can have this idea of what you're going to say, but when you actually sit down to do it, the Holy Spirit can sometimes just totally have you do something different than what you initially had in mind.
"So, it is learning to just be open to change and being open to the Holy Spirit and even just being around different situations," he said.
Preparing for the big day
Now, as their ordination approaches, both deacons have high hopes for their life as a priest.
"It's been strange because I've been a seminarian (and a student) for so long," Deacon Ohanaka said. "There is a part of me that's just trying to figure out that transition from seminarian to the priesthood because, once I'm ordained, this title of seminarian, which has been following me around for seven years, I'm not going to have that anymore. So, it's trying to rediscover who I am and redefine myself not as a seminarian but as a priest.
"I hope to just be a faithful priest, to be the face of Christ on earth to everybody I meet," he said. "I want people to fall in love with God the way that I have fallen in love with him. In this world where a lot of people are so lost and we have all these things that cause us to struggle and suffer, I want to be a reminder for people that God is still here with us. … God is always with us through it all."
Deacon Thayer said his hope is similar.
"I just want to do God's will and be the best priest I can be," Deacon Thayer said. "That's what I hope for, that's what I pray for, to be a holy priest and to trust him and do his will the best that I can."