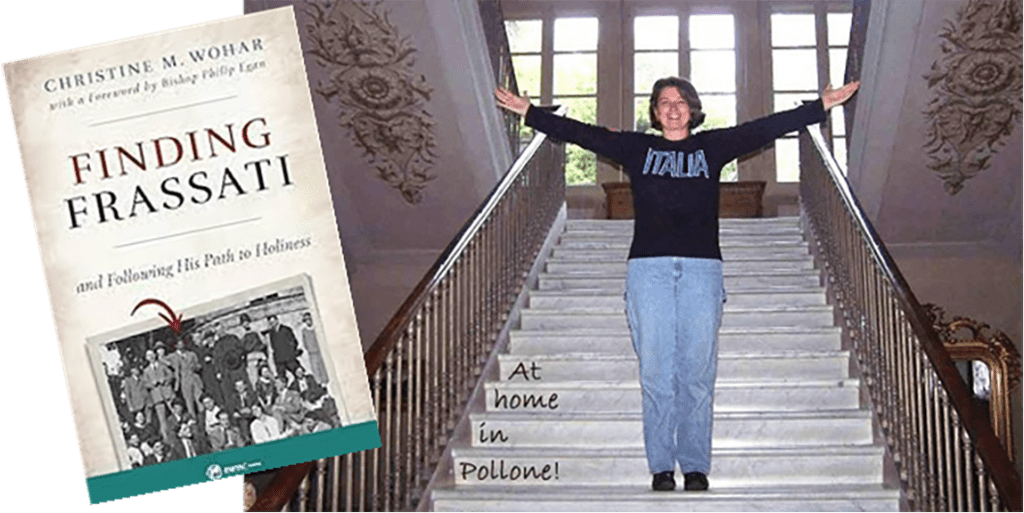 As part of its speaker series, University Catholic will host author Christine Wohar as she discusses her newest book, "Finding Frassati: And Following His Path to Holiness" at 7 p.m. Wednesday, April 20, in the Fleming Center at the Cathedral of the Incarnation.
"Finding Frassati" includes short, easy-to-read reflections on how Blessed Pier Giorgio Frassati incorporated his love of God and his Catholic faith into the events of his everyday life, whether it was hiking in the mountains, playing pool, or spending time with friends. It provides an intimate glimpse into the life and spirituality of University Catholic's patron saint.
Wohar was first introduced to Frassati in 1995 by Father John Sims Baker, founder of University Catholic and pastor of St. Rose of Lima Church in Murfreesboro, while she was attending Vanderbilt Law School. Eventually, she went on to found FrassatiUSA in 2006, which promotes the spirituality of Blessed Frassati. She also spent several years researching and immersing herself in Frassati's footsteps, spending extended periods at his family home in Italy and even getting to know his younger sister and her children, earning her the reputation as a world expert on the life and devotion of Blessed Frassati.
She is also the co-editor of the book "Pier Giorgio Frassati: Letters to His Friends and Family."
Wohar, who has given her presentation across the United States and around the world, including England, Canada, Austria and Italy, said the reaction of audiences is always the same. "This saint is so relatable," Wohar said, noting how St. John Paul II said during Frassati's beatification Mass that his life "testifies that holiness is possible for everyone."
"That's the whole point of this book. Being holy does not require extraordinary virtue that is reserved for certain people. We are all called to holiness," Wohar said. "The life of Blessed Frassati shows us that it really is possible when we stay in a constant relationship with God – at the beach, in the mountains, in the classroom, at home, with friends, playing sports, going about our ordinary lives. He did it. You can too."
The presentation is open to all. For more information, call Kathleen Cordell, University Catholic campus ministry assistant, at 615-429-4970.