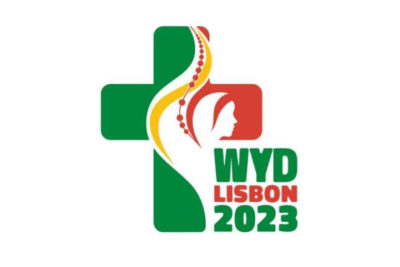 Next summer, hundreds of thousands of youth and young adults from around the globe will make a pilgrimage to Lisbon, Portugal, for World Youth Day to experience the universality and beauty of the Catholic Church.
And the Diocese of Nashville's Office of Faith Formation is looking for people from Middle Tennessee who want to be there.
The Office of Faith Formation, in partnership with Dube Travel, is sponsoring a 10-day pilgrimage to Lisbon, Portugal from July 28-Aug. 8, 2023 for the world-wide event. Along with World Youth Day activities such as vigils and Mass with the Holy Father, the pilgrimage will also include visits to the Shrine of Our Lady of Fatima and Santerem, the site of a Eucharistic miracle; catechesis opportunities; celebrations of Stations of the Cross; and more, said Shelby Conner, assistant director of Youth and Young Adult Ministry.
All youth and young adults aged 16 and over are welcome. All youth under 18 must have an adult join them on the trip.
The cost is $4,349 per person and includes air transportation, hotel accommodations, services of Dube Travel, most meals, and more. Fundraising opportunities will be available in the coming months to potentially help lower the cost. Payment schedule opportunities are also available.
Currently 13 youth and young adults, representing six parishes of the diocese, have signed up, Conner said. Spaces are limited, so Conner encouraged interested parties to sign up as soon as possible.
The highly popular event was originally scheduled for August 2022, but was postponed for a year by the Vatican due to the COVID-19 pandemic.
"World Youth Day is a worldwide encounter with the pope celebrated about every three years in a different country," according to the official World Youth Day website. "World Youth Day is open to all young people who want to take part in a festive encounter centered on Jesus Christ together with their peers.
"This event is an opportunity to personally experience the universality of the Catholic Church, and to share with the whole world the hope of many young people who are committing their lives to Christ and his Church," the site continues. "World Youth Day is a unique way to deepen your faith and grow closer to Christ, through prayer and the sacraments, together with hundreds of thousands of other young people who share your interests and ambitions."
For more information about the Diocese of Nashville pilgrimage, e-mail Conner at shelby.conner@dioceseofnashville.com.
To sign up, visit soundscatholic.com/world-youth-day.
"My hope is for all those who attend this World Youth Day pilgrimage to be ignited with a strong passion for their Catholic faith," Conner said, "and a desire to continue to deepen their personal relationship with Jesus Christ."